Picture Gallery
Parishioners of St. Patrick's Church and St. Joseph's Church welcome Fr. Scott Carpentier, Pastor.
   Mass of Installation. Sunday September 10, 2017
Note: If you would like to share your recent St. Patrick's church event photos with your parish community on our church website, please email your  pictures to Donna E. Pelletier  c/o Judy at stjosephpascoag@cox.net. Examples of events are: Wedding Ceremony, Baptism, Church Yard Sale, other church events etc.  Fr. Scott reserves the right to approve all photos.
It was a great day for a yard sale.  A big thank you to all our volunteers, the activities committee and for all your wonderful donations. See you again next year! (June 2017)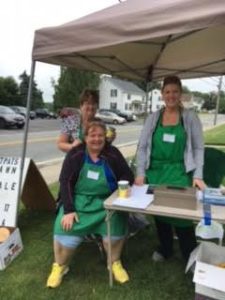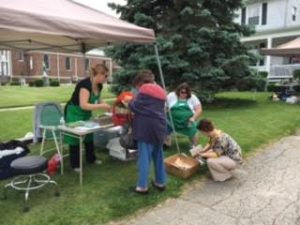 The Altar & Rosary Society's pot luck dinner 2017.  Delicious homemade food, door prizes and great friends. Everyone had a good time and shared a lot of laughs. Thank you all for making it a success. (If anyone is interested in joining the Altar and Rosary Society please see Kerri)