Welcome
Welcome to the St. Patrick's Roman Catholic Church's website.  The church is located at 45 Harrisville Main Street, in Harrisville, Rhode Island.  As you will note in our "Church History", it was built in 1854 and strongly reflects both an Irish and French influence.
Our Mission, which states, in part, "to share the Good News of Christ through the celebration of the liturgy, the sacraments, prayer and unconditional service to all humankind", is consistent with Pope Francis's teachings about helping one another.  He is quoted as saying, "Help one another. This is what Jesus teaches us. This is what I do. And I do it with my heart."
While you browse the website, please pay particular attention to the "Ministries" tab. You will note that St. Patrick's ministries fall into four (4) categories: liturgical, spiritual, music and social to include a food ministry. The Food Pantry is located in the Rectory basement and gratefully accepts donations of non-perishable food items and gift cards (grocery and gasoline) throughout the year.  Eligibility requirements include residency in Burrillville regardless of church affiliation.
As is true of any parish, its strength, and really its heart, are its people.  Current, returning, and new parishioners are welcome to participate fully in Mass and church events.  If you wish to join or rejoin the parish, please introduce yourself  after any Mass or call the Parish office at 401-568-5600 or e-mail at stpatsri01@verizon.net.
May God Bless you and we hope to see you at weekly Mass.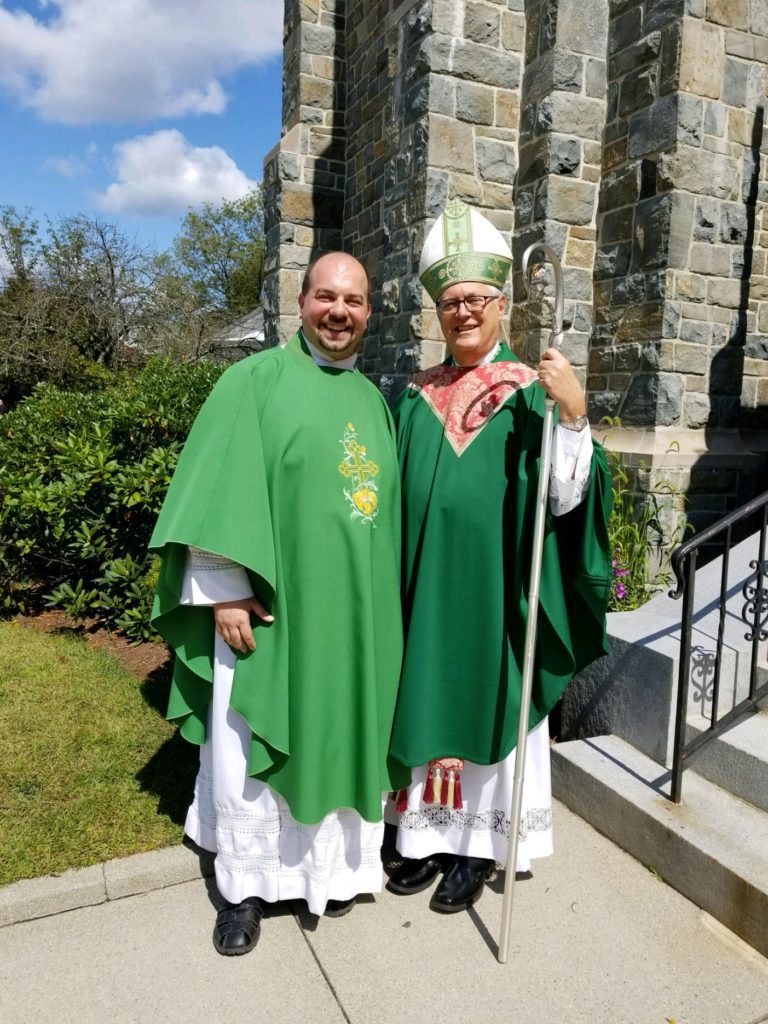 Thank you Fr. Scott for all you did for our parish, for your friendship and your spiritual guidance the past 4 years. We wish you success and happiness in your new parish. We will miss you.